Core values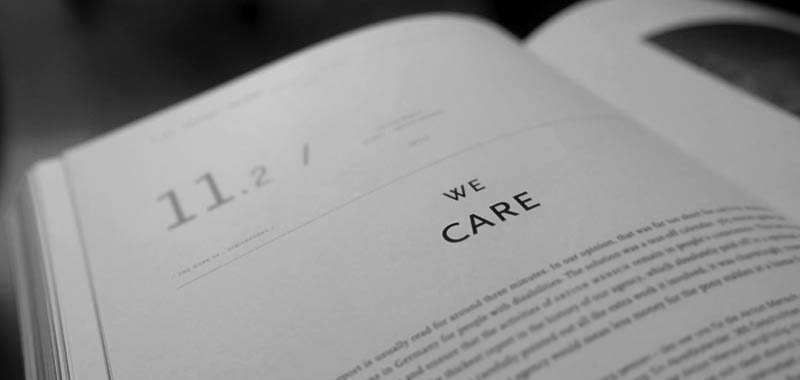 For us, collaboration means building long-term partnerships with clients. In doing so, we believe that trust and business ethics are the most vital part of our professional relationship with clients. Clients will get precisely what is presented and agreed upon. We oftentimes like to say: this is who we are, period.
Our trademark is simplicity, competence and transparency. We believe that the satisfaction of clients and employees is not simply a modern-day expression that can be said by anyone but, rather, that this satisfaction is proven by example – our business success.
Simplicity, competence and transparency are our trademarks.
We make decisions and take actions in a manner that is fair, honest, ethical, and professional.
We aspire to holistic thinking.
Our employees serve as support for our clients.
We are responsible to our colleagues and clients while carrying out our daily duties.
We employ experts and expect them to be dedicated toward achieving our goals and the goals of our clients.
We expect our actions to be consistent with our words.
We accept critique, and continuously improve.
We analyze our and clients' needs and resources using comprehensive, and analytical processes and tools.
We promote a safe and healthy work environment.
We develop new ideas that move services, conceptual thinking, and strategy into action to create new value to our clients.
We use advanced SW solutions and models in our work to support our core values and services.
On the basis of the transparent and responsible way in which we carry out contracted activities, Phrixus offers its clients a long-term partnership and we always emphasize that our services within the domain of real estate involve complex work which brings the highest value to both contracted parties from the middle-term to the long-term.
Phrixus is here for you, first and foremost and by example, to encourage trust and promote modern services. While working with Phrixus' employees, you will discover that we question conventional ways of thinking on a daily basis, which puts us ahead of market trends.
Turn to us with complete confidence!